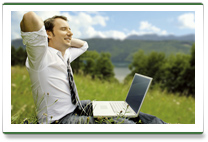 Compensa Life E-Services
In order to make the insurance more affordable and appreciating your valuable time Compensa Life created the electronic systems for the life and health insurance.



By using electronic systems e-life and e-health you are able to check your personal conditions of life or health insurance on the Internet at any time.
In the e-life system You can find the contracts of your Life insurance as well as the information about accumulated amounts and the amounts of paid contributions. You can also apply for the amendment of your contact details or the terms and conditions of your contract.
In the e-health system Health insurance clients can find the data of their health insurance contract including terms and conditions, programs and limits. As well Clients are able to submit the application for the compensation of health insurance expenses.