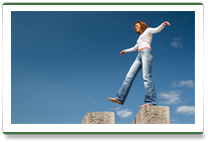 For your safety
We know that a human may create his/her happiness only if he/she feels safe. Our experts knows what help is the most necessary for people in difficult situations, and the group of enterprises
Vienna Insurance Group
which owns Compensa Life has already ensured the stable future to several generations of customers in Europe. We find ourselves obliged to asses the individual and social risks of a person and offer the most optimal solution for your welfare.
The residents may contribute to the stability of their own and their close people's future by covering themselves with guaranteed interest insurance. People of working age are offered to ensure their safety by flexible payment of the premiums of investment life insurance.
Additional insurance services will ensure safety in various cases of life.
For people who mostly need stability and higher constant income in the future, we offer the retirement investment insurance.