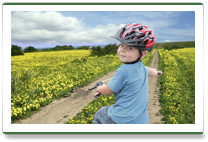 For your child
Compensa Life
understands that the greatest joy of your home is children, and to ensure the happy childhood for your child means to lay sound foundations for both your and your child's future. Every life insurance service offered by
Compensa Life
and intended for your child allows to create guarantee of a safer childhood.
All parents reflect on how to help their child to achieve academic, professional and real-life objectives in the future. Having covered your child with the primary guaranteed interest life insurance offered by Compensa Life, it is not difficult to save for the future of your child without a high risk.
For those who are already planning other life stage with their child and observe their investments more closely, Compensa Life offers to choose the primary investment life insurance Plus.
Moreover, your child may be covered by the additional insurances in case of death resulting from an accident, injuries and disability.