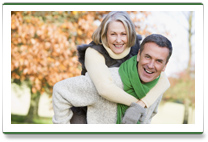 Retirement investment insurance
Retirement investment insurances are the excellent opportunity to save current income for future needs. By choosing this insurance you do not wait for old age to come but build your own bright future. This investment life insurance product is intended for only a single insured who wants to accumulate as much for his/her retirement age as possible.
Saving
If you wish to save efficiently, you may choose the life sum insured equal to 0 LTL, i.e. do not choose the life sum insured, then the maximum part of your premium will be added to the accumulated amount. The retirement investment insurance allows to save the largest part of your pension by choosing the investment direction, i.e. by linking premiums to one or several chosen investment direction(s).
Premiums. For your convenience, we offer the flexible premium payment scheme. We offer to pay the one-off premium or choose monthly, quarterly, half-yearly, yearly and annual premiums. The insurance premiums are linked to the chosen investment directions. You may also choose to pay higher premiums which lead to a higher amount intended for saving. We recommend to pay the initial premium, since this way of accumulation of a higher amount is significantly more favourable.
The residents who conclude the life insurance contracts have the opportunity to recover the personal income tax for the paid insurance premiums. With Compensa Life, you remain the legal manager of your savings during the entire insurance period. If you are short of money at any time during the insurance period, you may even withdraw a part of the accumulated amount.
Benefits. You may obtain the benefit of retirement investment insurance in three cases:
at the end of the insurance period
in the event of total and permanent loss of capacity for work
in the event of death.
Upon the expiry of the insurance contract, you will be able to acquire the pension annuity insurance under the favourable conditions or the accumulated amount will be paid to you. In the event total and permanent loss of capacity for work, the accumulated amount will also be paid. In the event of death, both the life sum insured and the accumulated amount will be paid.
Additional services. While choosing the retirement investment insurance, you may also acquire one, several or all additional insurance(s) under the extremely favourable conditions.