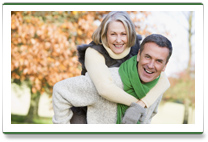 Pension annuity insurance
What are the benefits of the pension annuity insurance?
Financial security after reaching retirement age depends not only how you plan and save income during the period of working life, but also where you store your savings when being retired.
Pension annuity insurance is the secured way to receive a higher pension. This insurance guarantees constant and stable stream of income planned by you when you reach old age. You will not have to take care of any additional investments because this is done by the insurance company. How does the pension annuity insurance operate? By acquiring the pension annuity insurance, you pay the one-off premium which may be the accumulated amount obtained upon the expiry of the primary insurances of Compensa Life or any other your savings. The periodic benefits to be paid already on the next month will be the solid supplement to a pension. You will choose the size of these benefits and frequency of their payment – once a month, once a quarter, once a half year or once a year. You also specify whether you want to receive this additional pension until the end of your life or until a certain age. You may also establish the period of guaranteed payments. Period of guaranteed payments shall mean the period of time during which the company must pay the annuity benefits to the insured or the beneficiaries in the event of the insured's death. Thus, even in the event of the insured's death, the persons specified by him/her will obtain the pension annuity benefits which belong to him/her until the end of the period of guaranteed payments. In addition…
If you had the retirement investment insurance of Compensa Life and, upon its expiry, you pay the accumulated amount as the premium of the pension annuity insurance, then you are not subject to the fee for conclusion of the pension annuity contract;
There are no non-insured events;
Periodic benefits are not taxed.