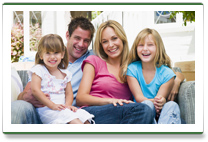 For your future
Every person sooner or later gives a thought to his/her living after two or more decades. The group of companies which owns
Compensa Life
has already ensured the stable future to several generations of customers in Europe. The accumulated know-how and experience allow to offer the residents the premium quality services suited to their expectations.
Compensa Life offers various ways to save for old age. The residents wishing the minimum risk and willing to have the secured old age may choose the guaranteed interest life insurance, and the persons willing to make more flexible investments and to make their dreams come true in old age are offered the investment life insurance Plus or retirement investment insurance. People who mostly need stability and have higher permanent income may cover themselves with the pension annuity insurance.
Compensa Life knows that the needs of each customer are unique; therefore the residents are offered the entire range of additional insurance services for safer future.