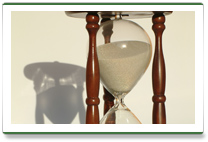 Our history
The Finish insurance company
Suomi
was established in 1890.
In 1970, two largest Finish insurance companies Suomi and Salma merged into one company and became Suomi – Salma Mutual Life Insurance Company.
In 1987, Suomi – Salma Mutual Life Insurance Company changed its name into Suomi Mutual.
In 1991, having established the first non-insurance company Seesam International in Estonia, formation of the Seesam group started in the Baltic region, and one of its founders was Suomi Mutual.
In 1993, the life insurance company Seesam Life was established in Estonia. In 1999, Seesam Life Latvia already expanded its activities in the Latvian market, and in 2001, the Lithuanian market was entered by Seesam Lietuva gyvybės draudimas.
On 27 October 2007, all three Seesam Life Insurance life insurance companies in the Baltic States merged into a joint venture Seesam Life Insurance SE with the headquarters in Tallinn and branch offices in Lithuania and Latvia.
In 2008, the largest Austrian insurance group in Central and Eastern Europe Vienna Insurance Group acquired Seesam Life Insurance SE. From the spring of 2008, Seesam Life Insurance SE became Compensa Life Vienna Insurance Group SE.
The headquarters of Compensa Life Vienna Insurance Group SE is in the capital of Estonia, and the branch offices of the company operate in Latvia and Lithuania:
Compensa Life Vienna Insurance Group SE Latvian branch
Compensa Life Vienna Insurance Group SE Lithuanian branch